Information on the 2019 Novel Coronavirus (COVID-19)
We want to support you during this time of COVID-19 by ensuring you're staying informed and consulting credible resources.

On the page:
Critical Care
We're asking for individuals with experience and continued competency in the provision of critical care health services, who are not currently working in these settings, or who can increase their hours, to share your availability during this emergency period.
If you're interested in helping, please fill out the survey here.
RNAO will connect survey respondents with hospitals that need to increase their capacity to meet critical care needs.
Virtual and Clinical Care
In collaboration with Ontario's Ministry of Health, we're asking retired, faculty, part-time and full-time RNs and NPs for your willingness to provide virtual clinical care to Ontarians as we aim to contain the spread of COVID-19.
If you're interested in helping, please fill out the survey here.
Nurse Practitioners
The knowledge and skills of nurse practitioners are needed to increase Ontario's capacity during the COVID-19 pandemic. NPs with experience, current competency and specialty certificates in primary care, adult care and paediatrics and who are able to return to work if retured or increase their hours of works, are asked to share their availability in providing health-care services during this unprecedented emergency.
Please fill out this survey.
Nursing Students
Nursing students in second, third and fourth year are needed to work as personal support workers (PSW) in long-term care homes and in seniors' housing and community service prover facilities. Click here to register.
For seniors' residential care facilities whose home is not on the list, you can hire nursing students to work as PSWs by filling out the online form. Your organization will be added within 24 hours.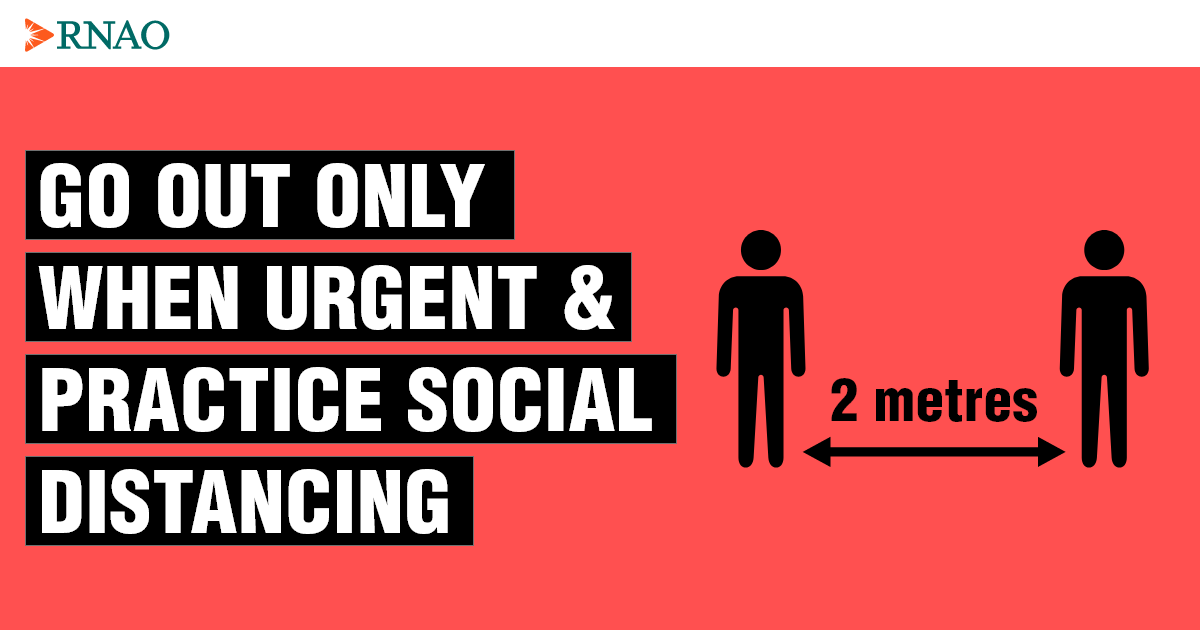 Symptoms to look for:
According to Health Canada, symptoms can include:

What to do if you develop symptoms and fit the case definition of a probable case of COVID-19:
Step 1: Isolate yourself within the home as quickly as possible
Step 2: Consult Ontario Ministry of Health's self-assessment tool
Step 3: If advised, call Telehealth Ontario: 1-866-797-0000

RNAO CEO Doris Grinspun has been quoted in the following articles:
March 27:
March 26:
March 25:
March 24:
March 23:
March 22:
March 21:
March 20:
March 18:
March 17:
March 16:
March 13:
March 11:
March 10:
March 4:
Feb. 19:
Feb. 18:
Feb. 14:
Jan. 30:
Jan. 28:
Jan. 27:
Jan. 26:
Jan. 20: