Increasing access to alcohol a step in the wrong direction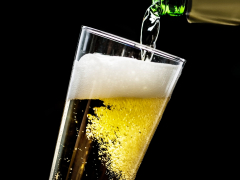 Alcohol is a leading cause of death, disease and disability globally. In Canada during 2015-2016, there were more people hospitalized for causes directly related to alcohol than for heart attacks.
However, the provincial government is moving forward to reform alcohol policy and will expand the sale of beverage alcohol to nearly 300 new retail outlets across Ontario – many opening this summer.
Increased availability of alcohol is linked with increased consumption and increased health and social harms. Preliminary research also confirmed between 2014 (pre-deregulation) and 2016-2017 (post-deregulation), alcohol-attributed emergency department visits increase 17.8 per cent, over twice the rate of increase for all emergency department visits.
RNAO urges the government to adopt an evidence-informed alcohol policy led by the Ministry of Health and Long-Term Care rather than the Ministry of Finance. Also, Ontario needs a provincial alcohol strategy that prioritizes health and safety over other considerations such as promoting sales.
To learn more about our recommendations, please read our letter to Premier Doug Ford.