Increased transparency between patients and health professionals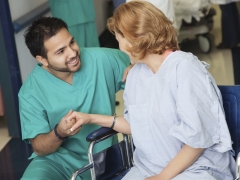 New legislation introduced in September will require pharmaceutical and medical equipment companies to publicly disclose payments and gifts such as free meals that they offer health professionals.
The bill, unveiled by Health Minister Eric Hoskins, calls for the creation of a searchable database, which members of the public can access to look up the name of their care provider and determine whether that individual or their health organization has received money or other benefits from drug makers or medical device companies.
RNAO welcomes the news, saying "Nurses accept increased transparency as an important part of the responsibility they have towards their patients."
Similar laws already exist in the U.S. and other jurisdictions, including Japan and Australia. If passed, Ontario would be the first Canadian jurisdiction to enact such a law.