Improving the NP practice standard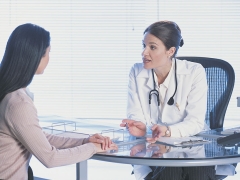 NPs play an important role in our health-care system. They perform annual physicals, prescribe medications and admit and treat people in hospitals.
To better understand the health services expected from an NP, RNAO has responded to the College of Nurses of Ontario's (CNO) draft revised NP practice standard.
In RNAO's letter, we recommend CNO incorporate language that recognizes the distinctions between an expanded RN scope and the NP role as well as reinstate NPs in the anesthesia category. In addition, RNAO is concerned that electrocardiograms and spirometry are not included under the tests that NPs are authorized to order and guidance on accountabilities for NPs in regards to legal certificates and forms is needed.
Read RNAO's full letter to see all recommendations
As a champion for the NP role in Ontario, RNAO also urges the CNO to highlight the scope of practice barriers that are still facing NPs in Ontario: authority to prescribe all controlled drugs and substances, point- of- care testing, ordering physical restraints and much more.