Improving access to care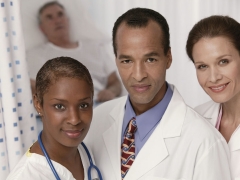 RNAO knows how important it is for NPs to perform point-of-care testing to ensure timely results are given to patients. That's why, RNAO is pleased that after much advocacy and pressure from our association, NPs have gained the authority to apply and order ultrasounds.
On Jan. 1, 2018, the College of Nurses of Ontario (CNO) announced NPs can now apply and order ultrasounds. This includes any ultrasound that uses soundwaves to produce an image or other data.
Previously NPs could only order ultrasounds from a fixed list (abdomen, pelvis, and breast). Although this new authority eliminates the list, subsequent changes to the Health Insurance Act and Independent Health Facilities Act have yet to be made. Therefore, although NPs have gained this new authority, the province will only insure ultrasounds ordered and performed by an NP from the previous fixed list until the other legislative changes are made.
The government is working on the necessary changes to ensure all diagnostic imaging NPs are authorized to order are insured services. For more information, please visit CNO's website.