High quality nursing practice supports needed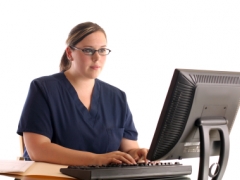 To better serve nurses, RNAO is urging the College of Nurses of Ontario (CNO) to improve their quality of practice support services.
Instead of just directing people to the relevant standards and guidelines, RNAO is asking CNO to provide practice advice, interpretation, and a regulatory opinion to better support high quality nursing practice and public safety.
RNAO is also advocating a return to practice support available by telephone instead of requiring people to use an online form or email. This is consistent with the practices of other nursing regulatory colleges across Canada.
For more information, please read RNAO's letter to CNO, which includes the jurisdictional comparison of nursing regulatory approaches to nursing practice supports.