Happy holidays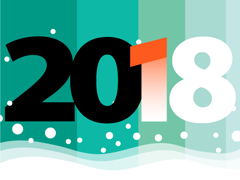 The holiday season has arrived and RNAO extends a heartfelt thanks to our members for their hard work and support. Together, we are making a difference for RNs, NPs, nursing students and Ontarians.
May your holiday season and new year be filled with joy and fulfillment.
Please note that RNAO's home office will close at noon (EST) on Friday, Dec. 22 and reopen on Tuesday, Jan. 2 at 8:30 a.m. (EST).
For questions on PLP and requests for certificates of insurance during the office closure, please contact Roberta Tasson of The Magnes Group, RNAO's PLP insurance broker at 416-315-9589 or rtasson@magnesgroup.com.