Government to continue operating SIS and OPS sites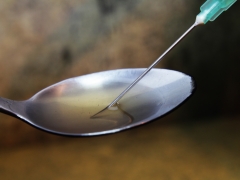 RNAO is welcoming news that the province will allow sites offering supervised injection services (SIS) and overdose prevention services (OPS) to continue to operate.
In a press conference on Oct. 22, Health Minister Christine Elliott announced the government's commitment to providing comprehensive access to services for those addicted to opioids. She also announced her government is introducing a new delivery model rooted in overdose prevention and connecting those that are ready to access treatment.
According to the government's own statistics, 1,261 Ontarians died in 2017 as a result of opioid poisoning. That's a 45 per cent jump over the previous year when 867 people died.
RNAO says the number points to the urgent need for these services and why 3,205 nurses, other health professionals and members of the public joined RNAO in writing letters to Premier Ford and Health Minister Christine Elliott imploring them to approve and fund these services.
For more information, please read our media release.