Get to know your MPP: Apply now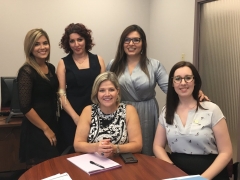 Have you met your MPP? Thanks to RNAO's Queen's Park on the Road event, 22 visits have already taken place between RNAO members and their local representative to help inform MPPs about health, health care and nursing opportunities and challenges.
If you would like the opportunity to meet with your MPP, please register using the online application and include your contact information. Meetings can be arranged until the first week of December. Please contact Peta-Gay Batten, nursing and health policy coordinator, at pgbatten@RNAO.ca or 1-800-268-7199 ext 214.
See photos of our MPP visits on Facebook.