Free two-month membership for RNs and NPs; new grads join for free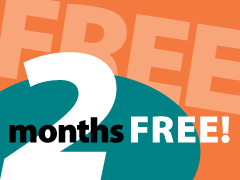 When non-members sign up for 2017-18, they will get the rest of this membership year - September and October – for free and take advantage of all RNAO benefits including professional liability protection, educational resources and member-only discounts. And if you know someone who is a new grad* they can join for free.
Learn more about professional liability protection
Learn more about member-only discounts
Your membership helps us to speak out for nursing and health issues on your behalf. When non-members join RNAO, they become part of an association of 41,000 RNs, NPs and nursing students whose strong collective voice is speaking out for:
a stop to RN replacement
independent RN prescribing
full-time employment
NP compensation parity
attending NPs in all long-term care homes
a call for a national pharmacare program
Sign up online today for this special offer or call 1-800-268-7199 to speak with a membership associate. If you are already a member, you can earn RNAO rewards when non-members list your name under "recruiter" on the application form.
*Those who have graduated from an undergraduate nursing program, leading to initial "RN" registration with the College of Nurses of Ontario (CNO), within the past 12 months.