Free RNAO membership offers for RNs, NPs and nursing students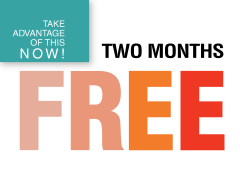 Undergraduate nursing students: Sept. 6 – 20 all undergraduate nursing students – including those in bridging programs – can join RNAO for FREE. Tell all undergrad students you know to kick their school year off right.
This limited-time offer provides nursing students with the opportunity to experience all the benefits RNAO has to offer at no cost.
Tell any students you know to become a member of their professional association at join.RNAO.ca or call 1-800-268-7199.
RNs and NPs tell a friend or colleague that in honour of the hard work of RNs and NPs during this fourth wave and to protect them, RNAO launched an awesome promotion.
Urge them to join, and the next two months are on us. That's 14 months of membership for the price of 12.
regular members: $256.36
Ontario Nurses Association RNs or NPs: $175
RNs and NPs who are on parental leave, retired or working less than 15 hours/week: $87.83
All prices include professional liability protection (PLP) and numerous additional benefits:
subscription to RNAO's award-winning digital publication, RNJ, and monthly newsletter In the Loop
career counselling
networking
leadership development
discounts on uniforms, home and auto insurance
Tell your friends and co-workers to join the more than 46,000 RNs, NPs and nursing students who are speaking out for nursing and health. Call 1-800-268-7199 or visit join.RNAO.ca.
For each RN and/or NP who joins and names you as the recruiter, you will earn $20 to spend at RNAO. You can earn a free RNAO membership for next year if you recruit five colleagues to join. Learn more online.