Find your dream job on RNCareers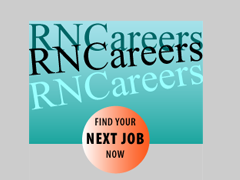 Whether you're a recent graduate, searching for your next position or exploring new ways to grow professionally, RNCareers has the tools you need to manage your career.
RNCareers offers all levels of nursing positions including RN, and NP positions in clinical and non-clinical roles. You'll also find positions for executive, administrative and management roles. Employers find the candidates they are looking for on RNCareers so why not start your search today.
It's simple. Upload your resume and start receiving customized job alerts for the dream job you've been waiting for.
To register with the website today, visit RNCareers.