Financial aid: Loans and grants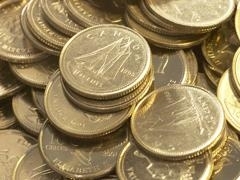 Continuing your nursing education can be expensive, but RNAO can help to relieve the financial burden.
After one year of membership, RNAO members and associates are eligible to apply for an education loan through the Permanent Education Fund. Repayment of your loan does not start until after the completion of your course. There is no interest until one year after repayment begins. Interest is prime plus one per cent. Aside from RNs, we are able to make loans to up to 10 undergraduate nursing student associates per year.
The Nursing Education Initiative (NEI) Grant Program is funded by Ontario's Ministry of Health and Long-Term Care (MOHLTC) and administered by RNAO, to provide RNs and NPs grants to support their clinical and specialty professional development. All RNs and NPs currently registered to practice in Ontario can apply for grants for eligible professional development education courses. Applicants can access a maximum of $1,500 in grants per year.