Fighting climate change: Sign the pledge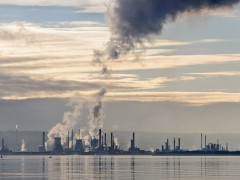 Climate change has been happening at an alarming rate, and disproportionately affecting Ontario and Canada. According to the Environmental Commissioner of Ontario, the province is 1.5 Celsius hotter than it was in 1948, warming much faster than the global average. A further 2.5 Celsius to 3.7 Celsius rise is expected by 2050.
We have been working to communicate the health effects of climate change in a project called Make It Better. The project calls on the public to commit to making it better for Ontario's children by protecting them from the health impacts of climate change by staying informed, sharing what they know and supporting action on climate change.
RNs, NPs and nursing students can help by signing the pledge and by sharing links to the Make It Better website.

We also want to hear from you: Lend us your voice by sharing one or two sentences about the impacts of climate change from a frontline perspective and email it to Marion Zych at mzych@RNAO.ca. And let us know if you are willing to speak to the media about climate change and health.
This project was developed by health and environmental partners led by the Ontario Public Health Association. RNAO supports this project and has shared several videos encouraging members to sign the pledge.