Faster access for disability support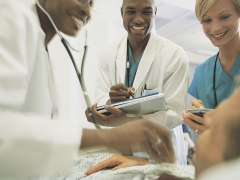 People who are marginalized, including those living in rural and northern parts of Ontario where RNs often serve as the primary health provider will now have faster access to benefits they need. An issue RNAO has long advocated for.
Beginning Jan. 15, RNs can complete all sections of forms used to determine if someone is eligible for the Ontario Disability Support Program (ODSP).
Before, RNs could only complete one section of these forms while other health-care professionals completed the rest, making it difficult for individuals to apply for ODSP.
In remote northern communities, such as First Nations communities, nursing stations are often the first point of contact for primary health services. This change will help reduce the time applicants have to wait to see another health care professional, and therefore, apply for ODSP.
For more information, please read the government bulletin.