Fall Tour: RNAO hears from members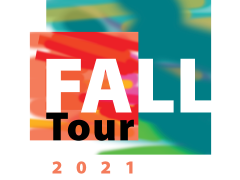 Between Nov. 15-19, RNAO's President Morgan Hoffarth and CEO Dr. Doris Grinspun met virtually with members from across Ontario for the association's seventh-annual Fall Tour.
Members from Durham, Kawartha Lakes, Quinte, Peel Region, London, Ottawa, Sarnia, Waterloo, Hamilton and Kingston shared their struggles and aspirations with Hoffarth and Dr. Grinspun.
During the visits, members discussed their feelings of burnout and exhaustion as they fight COVID-19 on the frontlines and deal with Bill 124 – legislation that limits wage increases to a maximum of one per cent for all nurses and other health-care professionals.
As part of the tour, Hoffarth and Dr. Grinspun provided an update on its initiatives and highlighted its latest political action bulletin, Ontario's RN Understaffing Crisis: Impact and solution, and its new in focus webpages.
The association thanks all chapters, regions and interest groups that participated this year as well as all the RNs, NPs and nursing students who joined virtually to voice their thoughts and ideas.
To see photos of the event, please visit RNAO's Facebook gallery.
Please read the following news stories covering the Fall Tour: