Ensure fair compensation for primary care NPs and RNs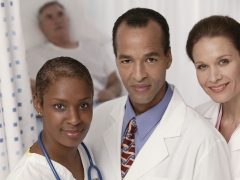 To shift more care to the community, RNAO is urging the provincial government to ensure enough money is reaching NPs and RNs in primary care.
In October 2016, the Ontario government announced the details of its $85.3 million commitment over three years for interprofessional primary care organizations and RNAO welcomed this as significant progress towards remedying pay inequities for NPs and RNs in this sector.
However, the compensation gap hasn't closed. This makes it difficult to retain and recruit the NPs and RNs needed to anchor the system in primary care.
Add your voice to the cause: Sign action alert
Sign our action alert and let Health Minister Eric Hoskins and Premier Kathleen Wynne know that primary care NPs and RNs must be fairly compensated.
For more information, please go to the policy section of our website.