Enjoy RNJ: an exclusive member benefit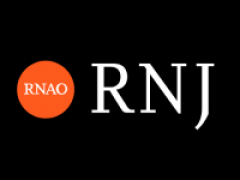 RNJ digital is an exclusive RNAO member benefit. Once logged in through myRNAO.ca, members have full access to features, profiles, columns, news and RNAO's much-loved "What nursing means to me" column. Read the latest issue or search for back issues of the print publication, dating to early 2018.
Sit back, relax and explore RNJ.RNAO.ca. Afterward, be sure to take a few moments to provide feedback so RNAO can continue to improve your digital RNJ experience.
Have a story idea? Email editor@RNAO.ca.