Enjoy automatic renewal with continuous membership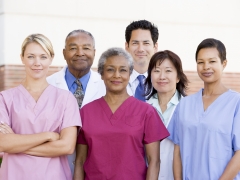 Take the worry out of remembering to renew your membership. Ask to take advantage of RNAO's continuous membership. This means your membership is automatically renewed every year, guaranteeing ongoing access to the benefits you value.
There are several payment options to choose from:
one annual credit card charge
monthly credit card charges
monthly pre-authorized payments from a bank account
Call RNAO today at 416-599-1925 or 1-800-268-7199 and speak to a membership and services representative, and ask for continuous membership.