Encourage your workplace to become a Best Practice Spotlight Organization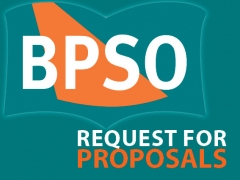 Ontario organizations now have the opportunity to join an international community dedicated to making a positive impact on patient/resident care through evidence-based practice.
RNAO will release two request-for-proposals (RFP) on Oct. 2, 2020 for health service/academic institutions and long-term care (LTC) homes interested in becoming a Best Practice Spotlight Organization (BPSO). Successful applicants will engage in a dynamic partnership with RNAO to implement, evaluate and sustain multiple RNAO clinical practice guidelines.
Register today for upcoming information webinars about these opportunities: