Electing a new federal government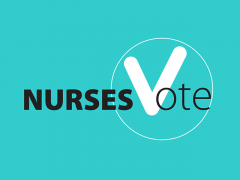 Thanks for clicking through to this page.
Elections matter and your vote matters.
The next federal election will take place before Oct. 21, 2019.
Health is likely to be one of the big issues on the campaign trail.
But health isn't just about health care. Economic and social circumstances affect your health. The environment also affects your health. These are important issues at stake in the election and when it comes to your vote, RNAO wants you to vote for your health.
In the coming days, RNAO will release a platform of recommendations on the issues we believe matter most.
Interested in hosting an all-candidates meeting or want to get involved? Reach out to Kyle Dieleman in our policy department.