ECCO 3.0 report to be released on May 12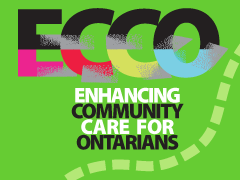 RNAO is pleased to announce that on May 12 at 10 a.m. (ET), RNAO's groundbreaking ECCO 3.0 report will be unveiled and released to the media and government officials.
The report provides clear direction to enhance community care for Ontarians within a strong primary care infrastructure and strategically aligns with the 2019 Ontario governments plans to reshape our health system. The much-needed set of reforms are presented in a set of 13 recommendations.
The report also builds on its previous versions ECCO 1.0, released in 2012 and ECCO 2.0, released in 2014.
Please stay tuned for more details.