Download RNAO's BPG app for free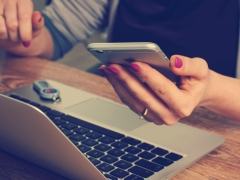 Have all of RNAO's best practice guidelines (BPG) at your fingertips when you download our BPG app for free on your iPhone or Android.
By going to the App store or Google Play and clicking "install" to download, you will have access to RNAO's best practices including assessment tools, fact sheets, educational resources and much more.
New features on the app include:
BPGs categorized by subject/topic (i.e., Chronic Disease Management, Addiction and Mental Health, Care of Older Persons, etc.) with the option to search for a specific guideline in alphabetical order
BPG information organized according to key areas of content (e.g. background information, practice reference, at point of care)
An enhanced search feature for quick reference
A list of references that provides evidence support for the content in the app, which link out to the specific BPG of interest.
Spread the word to all of your colleagues and friends so they too can get nursing knowledge wherever they are and when they need it.