Don't delay, renew today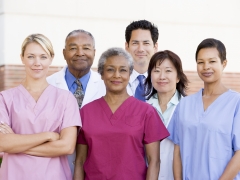 Now is the perfect time to renew your RNAO membership.
Renew today for only $256.36 if you are an RN or an NP that works full-time, and $87.83 if you are an RN or an NP that works part-time (15 hours or less per week).
Join at myRNAO.ca/join or use the package you find in your mailbox.
Together, we speak out for nursing and health. And, as a member, you also enjoy many exclusive automatic benefits including professional liability protection (PLP), leadership workshops and opportunities, and career counseling services.
How can you make staying an RNAO member easier? Sign up for continuous membership, which will renew your membership automatically. Feel free to call a membership associate for more details at 416-599-1925 or 1-800-268-7199.
This September, membership was the theme of RNAO's assembly meeting where 100 members came to Toronto to talk about the importance of being an RNAO member and how RNAO has supported them.