Don't delay, renew today: Deadline extended to Nov. 6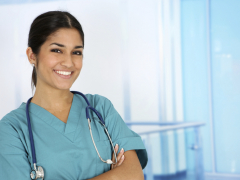 The countdown is on. If you haven't renewed your RNAO membership yet, make sure you do so today. Acknowledging your hard work during COVID-19, the deadline for registration for the 2020-2021 membership year has been extended to Nov. 6, 2020. Once you have registered, you can look forward to another year of energizing engagement, tremendous progress, exclusive benefits, career opportunities and vital legal coverage. Don't wait. Renew today and be covered until Oct. 31, 2021!
Prices for RNs & NPs include professional liability protection (PLP) and all taxes. Prices are as follows:
- $256.36 if you are an RN or an NP that works full-time
- $175 if you are an RN or an NP that belongs to ONA
- $87.83 if you are an RN or NP that works part-time (up to 15 hours or less per week)
- $87.83 if you are an RN or NP on parental leave
- $102.94 if you are a new grad NP
- Free membership if you are a new grad RN
As an RNAO member, you enjoy many exclusive automatic benefits including workshops on leadership, mentorship and other topics relevant to your career in nursing, as well as career counselling services. PLP -- which is mandatory to practise in Ontario -- is an automatic benefit of RNAO membership, at no extra cost.
And remember, we are almost 46,000 strong and your membership in RNAO means together, we speak out for nursing and speak out for health.
Renew at myRNAO.ca/join.
Simplify your life: Renew automatically by signing up for continuous membership. Call a membership associate at 416-599-1925 or 1-800-268-7199.

You NEED to join the over 45000 RNs, NP, and students who are speaking out for nursing and health. @RNAO Membership is only $256 including PLP ($175 if you're an ONA member and $88 if you work less than 15 hours or are on mat leave) NOv 6th deadline! pic.twitter.com/csccPfOnwR

— Morgan Hoffarth (@MorganHoffarth) November 3, 2020

Members are already sharing their videos on why you should join. Here are their tweets: