Don't delay, renew today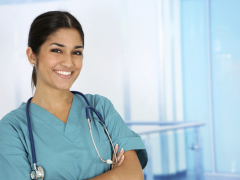 RNAO's annual membership renewal drive is underway. Are you looking forward to another year of energizing engagement, tremendous progress, exclusive benefits and career opportunities? Don't wait. Renew today.
Prices for RNs & NPs include professional liability protection (PLP). Prices are as follows:
$256.36 if you are an RN or an NP that works full-time
$175 if you are an RN or an NP that belongs to ONA
$87.83 if you are an RN or NP that works part-time (15 hours or less per week)
$87.83 if you are an RN or NP on parental leave
$102.94 if you are a new grad NP
Free membership if you are a new grad RN
As an RNAO member, you enjoy many exclusive automatic benefits including workshops on leadership, mentorship and other topics relevant to the nursing profession, as well as career counselling services. PLP is also an automatic benefit of RNAO membership, at no extra cost.
And remember, we are 45,000 strong and your membership in RNAO means together, we speak out for nursing and speak out for health.
Renew at myRNAO.ca/join.

Simplify your life: Renew automatically by signing up for continuous membership. Call a membership associate at 416-599-1925 or 1-800-268-7199.