Don't delay, renew today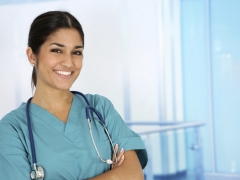 RNAO's annual fall renewal is underway.
Renew today for only $256.36 if you are an RN or an NP that works full-time, $175 if you are a member of ONA and $87.83 if you are an RN or an NP that works part-time (15 hours or less per week) or are on mat leave. Nursing students can join now for $21.60.
Join at myRNAO.ca/join or use the package you find in your mailbox.
Together, we speak out for nursing and health. And, as a member, you also enjoy many exclusive automatic benefits including professional liability protection (PLP), workshops on leadership and other topics relevant to the profession, as well career counseling services.
Sign up for continuous membership, which will renew your membership automatically. Feel free to call a membership associate for more details at 416-599-1925 or 1-800-268-7199.
Do you know a nursing colleague who is not a member? Invite them to join today. They will receive the month of October for free with access to all of RNAO's benefits.