Do not exclude nurses from PTSD legislation: Sign action alert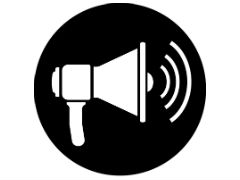 More than 14,000 RNs, NPs, nursing students and members of the public have responded to RNAO's action alerts demanding nurses be included in legislation about post-traumatic stress disorder (PTSD).
Despite the government's commitment to RNAO to review this error, nurses continue to be excluded from Supporting Ontario's First Responders Act (Post-traumatic Stress Disorder, 2016).
As nurses we know, RNs, NPs, and RPNs, are directly involved in witnessing situations where there is exposure to actual or threatened death, serious injury or sexual violation – the basic criteria for developing PTSD. In 2014, more than 1,000 claims were made by nurse supervisors and nurses who suffered a workplace injury that resulted in time off from work, lost wages or a permanent disability.
Sign our action alert to urge Premier Kathleen Wynne to take action now and recognize Ontario's nurses as first responders.