Demand an end to overdose deaths in Windsor: Sign our action alert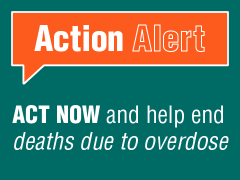 The overdose crisis gripping the province shows no sign of slowing down. On average, four Ontarians die daily from accidental opioid overdose. These deaths are preventable. This is a public health crisis affecting communities right across this province. Windsor is no exception, and yet Windsor is the only major city in Ontario that does not issue naloxone kits to its police officers.
In 2018, 51 people in Windsor-Essex County died from opioid-related overdose. Another 22 people died in Windsor-Essex from opioid-related overdose in the first three months of 2019, double the number from the same period last year.
RNAO is calling on Windsor's officials to issue naloxone kits to police officers and approve and fund a Consumption and Treatment Services site for the city.

With your help, we can make a difference and put an end to this public health crisis.
Please sign and share our action alert.