Create an account on myRNAO.ca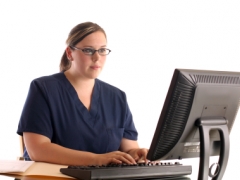 RNAO encourages all members to create an account on myRNAO.ca to customize their membership preferences and make changes.
If you haven't already set up your account, just go to myRNAO.ca, click on "Log In" and then select "I want to create an account". You will need the email address that RNAO has on file for you.
Your account allows you to access past and present membership receipts, update your mailing address, exclude yourself from certain emails, register for events, vote for the board of directors, apply to the Nursing Education Initiative (NEI) and more.
We recommend members check their mailing addresses at myRNAO.ca to ensure that they receive the award-winning Registered Nurse Journal and other important mailings.