COVID-19 vaccine: A game changer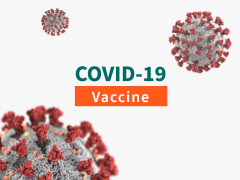 The COVID-19 vaccine is changing the course of this pandemic. As millions of people are getting immunized, how can we as health-care workers become champions for the COVID-19 vaccine?
Join us on Feb. 8, 2021 from 2-4 p.m. ET for Health System Transformation and COVID-19 webinar series to learn more about COVID-19 vaccine hesitancy, how Canada measures up globally and at home and a communication framework to hold a vaccine hesitancy conversation.
Dr. Cora Constantinescu, pediatric infectious disease specialist will be speaking on COVID-19 vaccine hesitancy and effective communication.
Register online today.