Complimentary RNAO memberships available for new graduates: first come, first served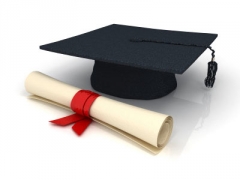 New graduates can now register for complimentary RNAO memberships thanks to the generosity of HUB International, RNAO's home and auto insurance provider.
RNAO has long been a strong advocate for full-time jobs for new graduates, and RNAO membership will help new nurses on the path toward a fulfilling career. New graduates from undergraduate nursing programs are urged to take advantage of this tremendous offer and begin shaping health-care and nursing policy in Ontario.
New grads should sign up today (choose "New Graduate" from the drop-down menu), email RNAO, or call RNAO Home Office to enjoy membership until October 31, 2019 free of charge. Act now while quantities last.
With your complimentary membership you will receive:
Professional liability protection that satisfies the College of Nurses of Ontario's (CNO) requirement
A gold coloured RN pin
A subscription to the Registered Nurse Journal, RNAO's award-winning flagship publication
Up to 40% savings on registration for conferences & workshops
Group rate savings on home & auto insurance
Opportunities to get involved and network with nurses from across Ontario, and much more
You qualify for a complimentary membership if you have graduated from an undergraduate nursing program within the past twelve (12) months, leading to your eligibility to write the NCLEX-RN exam.
If you are currently an RNAO Undergraduate Nursing Student Associate and want to upgrade to New Graduate status, please do not use the online form. Instead, email RNAO, or call RNAO Home Office at 416-599-1925 or 1-800-268-7199.
Attention current members: recruit five new grads, who have not been RNAO student members, and receive free membership next year. New grads just need to include your RNAO membership number on the online registration form. If you recruit less than five, you receive a $20 RNAO gift certificate for each recruit.