CNA terminates RNAO's jurisdictional membership in CNA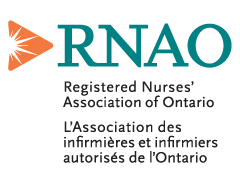 RNAO's Board of Directors (BOD) wishes to update our members on recent developments affecting RNAO's relationship with the Canadian Nurses Association (CNA).
In a letter, dated May 7, 2016, CNA informed RNAO's BOD that it was terminating (effective immediately) RNAO's jurisdictional membership in CNA (Class A Membership). The letter of termination from CNA states:
"Article 15 [of CNA's bylaws] requires that all Class A Members pay a membership fee based on the number of Registered Nurses affiliated with such Class A Member, which is defined as no less than all of the Registered Nurses and Nurse Practitioners with a current practicing license/registration who are members or registrants of such Member."
CNA's letter reiterates the implications for RNAO of continued membership in CNA, which would require RNAO to pay the CNA fee for all RNs and NPs who are members in RNAO, despite RNAO's unwavering commitment to its members to affirm a principle of voluntary membership.
During the current membership year, 25 per cent of RNAO members chose to become members of CNA and paid the CNA membership fee, and 75 per cent of members chose not to become members and did not pay the CNA fee. These numbers confirm the overwhelming preference of RNAO members for voluntary membership in CNA as adopted by the RNAO BOD's decision in 2013 – a decision which was also supported in 2014 by a memorandum of understanding signed by CNA that accepted this transition. We regret that CNA has now chosen to reject voluntary membership in CNA for RNAO members and has terminated RNAO's jurisdictional membership.
Moving to a CNA fee based on 100 per cent of RNAO's members, as demanded now by CNA, would require either a breach of RNAO's commitment to the voluntary principle (by requiring all RNAO members to become CNA members), or a huge financial hardship for RNAO - as RNAO would need to pay CNA the fee for the large majority of members who choose not to be CNA members and thus do not pay the fee.
In its letter, CNA advises that "Ontario nurses who opted into CNA through the RNAO renewal process will continue to receive full CNA benefits, products and services until the end of December 2016."
RNAO's BOD wants to reiterate that despite CNA's termination of RNAO's jurisdictional membership in CNA, RNAO remains committed to continue to collaborate with CNA through other means. RNAO will also continue its longstanding partnership with the International Council of Nurses (ICN) through its formal partnership in the International Classification for Nursing Practice (ICNP), as well as RNAO's strong national and international presence through our Best Practice Guidelines (BPG) program and our Best Practice Spotlight Organizations (BPSO) across Canada and around the world.
For additional background information, please refer to the July 2015 update on the RNAO-CNA relationship.
Any members with questions on this development and RNAO's relationship with CNA are welcome to contact Daniel Lau, director of membership and services at 416-408-5617.