Climate change already affecting health in Ontario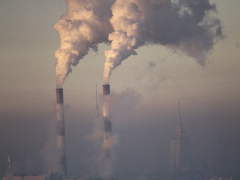 As The Lancet medical journal and University College London Institute for Global Health Commission concluded a decade ago, "Climate change is the biggest global health threat of the 21st century…Climate change will have its greatest impact on those who are already the poorest in the world: it will deepen inequities and the effects of global warming will shape the future of health among all peoples."
Climate change threatens to undermine the last half century of gains in development and global health. It is now shaping the health of nations for centuries to come, and its impacts on public health are increasingly visible in Canada. Nurses will face a wide range of climate-related health concerns over their careers.
Nurses, as the most trusted of all professionals, can play a critical role in fostering public understanding. Nursing organizations have already taken a strong position on climate change including RNAO.
For a non-partisan introduction to climate law and policy (including why cap-and-trade was good for Ontario), please read the Environmental Commissioner of Ontario's climate report to the Ontario Legislature or watch the webinar.