Check out RNAO's new nursing blog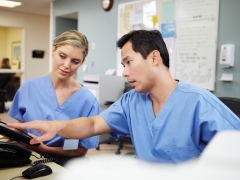 Do you have an interesting experience to share? Maybe a story you've been wanting to tell?
Your ideas, experiences, and passions could be published in RNAO's nursing blog: the Nursing Station.
The blog showcases the voices of everyday RNs, NPs and nursing students via personal anecdotes, though-provoking editorials and fun content all nurses can relate to.
If you have an idea for a blog post you would like to contribute, tell us about it at nursingstation@RNAO.ca.