Check out the many membership benefits you get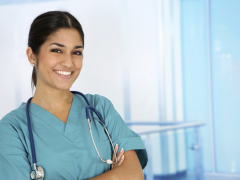 Are you taking advantage of all of your RNAO membership benefits? Do you know what group rates and discounts you're entitled to for home and auto insurance?
HUB International offers a group discount of 12.5 per cent on automobile insurance, and 7.5 per cent on property insurance to RNAO members, their spouses and their dependents — exclusively through their Group Home and Auto Insurance Program. As a broker, HUB compares prices and coverage options from multiple companies in one quote so that you always get the best rates possible.
Through this program, you may also qualify for additional discounts like: multi-vehicle, combined home & auto, student away at school. There is also nothing better than having 24/7 support via claims assistance.
Get your auto and home quote today to see how much you can save. If at anytime you need help, please call HUB at 1-866-913-2482 to speak with a licensed insurance expert.