Changes announced to Exceptional Access Program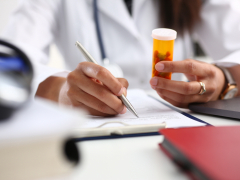 As of June 24, prescribers can designate any trusted persons such as RNs or admin to handle Exceptional Access Program (EAP) requests on their behalf.
Using SADIE, the digital portal for submitting EAP requests for Ontario Drug Benefit recipients, RNs can log in and handle requests.
EAP facilitates patient access to drugs not funded on the Ontario Drug Benefit Formulary or where no listed alternative is available. In order to receive coverage, the patient must be eligible to receive benefits under the Ontario Drug Benefit program.
Learn more about the announcement online.