Centre for Effective Practice launches new clinical tool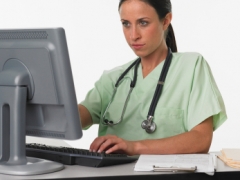 The Centre for Effective Practice has launched a new clinical tool: The Management of Chronic Non-Cancer Pain Tool.
The need for this tool was determined by an interprfessional working group of which RNAO was a member and it was developed under the clinical leadership of Dr. Arun Radhakrishnan.
The tool can be used to guide primary care providers in developing and implementing a management plan for adult patients with chronic non-cancer pain in the primary care setting.
You can click here to download a copy of the tool and access more information including a podcast to support its incorporation into practice.