Canadians deserve equitable access to medication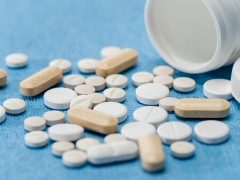 As RNs and NPs, we know Canadians need equitable and universal access to pharmacare.
That's why RNAO is calling on the federal government to create a single payer system that covers everyone for the cost of medically necessary drugs.
In response to the federal advisory council interim report on pharmacare released on March 5, RNAO recommended the government go further than the interim recommendations that would neither create equitable access to medication nor tame drug costs whose growth is not sustainable.
Instead, RNAO says the government must create a public system that:
1. creates universal coverage of medically necessary drugs via a single-payer system without user fees or other costs to Canadians
2. implements full coverage immediately
3. tames drug costs by creating a national agency to negotiate prices and resist excessive patent protection
4. ensures appropriate prescribing
For more information about our recommendations, please read our media release.