Canada turns 150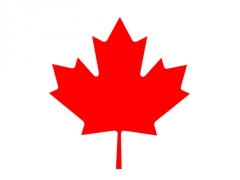 On our country's 150th birthday, we feel privileged to live in one of the most beautiful and diverse nations on Earth.
We are proud of the thousands of years of history on this great land, and the generations of Indigenous peoples and newcomers from around the world who have made our country what it is today.
By acknowledging our past, and renewing our commitment to inclusivity, compassion and social justice, we can achieve the goals of reconciliation, and build a brighter future for all Canadians.
As nurses and nursing students, the values we demonstrate every day are helping lay a stronger foundation for the next 150 years.
We wish you health and happiness, however you choose to spend your day.