Call for nominations: Deadline extended to Jan. 20, 2020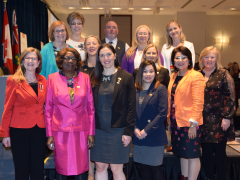 As your professional association, RNAO is committed to speaking out for nursing and for health. Your talent, expertise, and activism are vital to our success.
RNAO is seeking candidates (RNAO members) for several committees for the 2020-2022 term.
To see what positions are up for grabs, please visit: https://myrnao.ca/callfornominations2020-2022.
The deadline is Jan. 20, 2020 at 5 p.m. (EST).
If you require further information, please contact RNAO board affairs co-ordinator Ifrah Ali at iali@RNAO.ca.