Building a health system that delivers high-quality care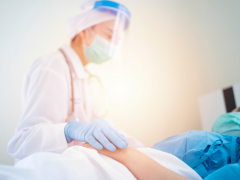 As nurses we know Ontarians need a health system with a stable workforce as well as equitable access to safe, person-centred and high-quality care.
This was part of RNAO CEO Doris Grinspun's message during a virtual Bill 175 public hearing on June 16.
The bill — Connecting People to Home and Community Care Act, 2020 — seeks to modernize the outdated home and community care regime and advance the goals of Ontario Health Teams. The bill points out how the current funding model is not working and stabilizing the workforce in home and community care is critical.
If passed, Bill 175 would repeal the outdated Home and Community Care Services Act, 1994 and move a number of key elements from the HCCSA legislation to regulations under the Connecting Care Act, 2019.
RNAO supports the intent of the bill as a means to transform the health system and ensure that Ontarians have access to integrated and balanced care. RNAO recommends that the government build a stable workforce with more full-time employment in the home and community care sector, immediately transfer the 4,500 RN care coordinators in LHINs to primary care and other community-based organizations, increase funding to the home and community care sector by 20 per cent, and embed the new patient Bill of Rights in legislation — not in regulation as proposed.
For a full list of our recommendations, please read our submission.
At present, Bill 175 has been ordered for a third reading pursuant to the Order of the House.