Brad Chapman Inquest update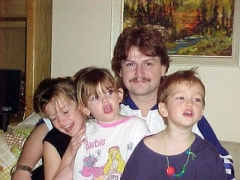 Governments in Ontario and Toronto should do more to help those experiencing homelessness and struggling with addiction if others are to avoid the tragic circumstances that led to the death of Brad Chapman, a coroner's jury recommended Thursday.
In the final months of his life, Mr. Chapman, a 43 year-old father of three, sought help but did not find it on a path that took him from jail to being homeless in downtown Toronto, a journey that ended in August 2015 in an alley where he accidentally overdosed on opioids.
The jury that considered his demise issued 55 recommendations, most directed at Ontario and Toronto to better safeguard vulnerable people suffering from addictions.