Brad Chapman inquest update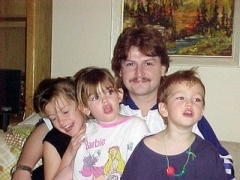 The inquest into the death of Brad Chapman, a 43-year-old father who experienced homelessness and struggled with addiction has finished its final submissions to the jury.
RNAO was a party to the inquest, which meant representatives from the association could ask questions of witnesses and make submissions.
Testimony during the inquest demonstrated cracks in multiple systems that failed Chapman and didn't adequately respond to repeated requests for help to find housing and support to treat his addiction.
At the time of Chapman's death, there were no sites offering access to supervised injection services or overdose prevention services (OPS). RNAO says such services are essential given opioids claimed the lives of 867 people in 2016 and 1,265 people in 2017.
Stay tuned for more updates. For more information, please read our media release.