Brad Chapman Inquest: RNAO granted party status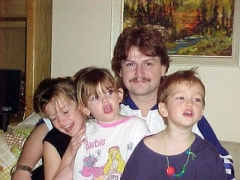 The circumstances surrounding the death of Brad Chapman, a 43-year-old father who experienced homelessness and struggled with addiction, are being examined at a coroner's inquest.
Mr. Chapman was found by a security guard in a downtown Toronto alley before dying in hospital on Aug. 26, 2015.
RNAO was granted status as a party to the inquest and is permitted to ask questions and make submissions. RNAO hopes the inquest will provide answers to Mr. Chapman's family and bring much needed attention to the challenges facing those without a home. The association also hopes it will also shine a spotlight on the number of people who are struggling with addiction challenges and the services they and their families need.
The association's policy advocacy and clinical expertise are long-standing. In 2011, RNAO had intervener status during the Supreme Court of Canada case, which ruled that Insite, Vancouver's supervised injection services (SIS) facility be allowed to remain open. In February of this year, RNAO also released the Implementing supervised injection services BPG.
For more information about the inquest, please read our media release.