Better access to palliative care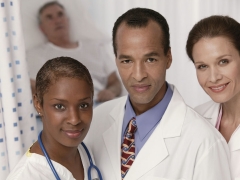 Thanks to RNAO's advocacy, NPs working in palliative care have been granted the authority to independently prescribe high-strength, long-acting opioids.
Up to now, only physicians registered under the Ministry of Health's Palliative Care Facilitated Access (PCFA) program could independently prescribe opioids such as morphine (200 mg tablets and capsules) and hydromorphone (24 mg and 30 mg capsules) for those receiving palliative care, however, NPs have now been added to the ministry's specially designated access program. To learn more, please see our press release.
Through this initiative, those in need of palliative and end-of-life care will have better access to care and will have a better ability to cope with the symptoms, pain and physical stress of a terminal diagnosis.
The PCFA program is open to all Ontario NPs with expertise in palliative care. Under an agreement between RNAO and the ministry of health, NPs who wish to register for the PCFA mechanism can do so through RNAO at myRNAO.ca/PCFA (you must be signed into your myRNAO account).