Become a stakeholder reviewer for the Leading Change Toolkit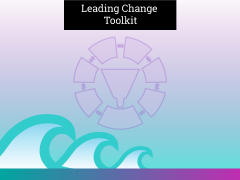 RNAO and the Canadian Patient Safety Institute (CPSI), now part of a new national organization known as Healthcare Excellence Canada (HEC), are excited to be working with an international panel of experts to develop the Leading Change Toolkit.
This toolkit is an evidence-based, dynamic online resource that teams across Ontario, Canada and around the world will use to make lasting improvements in health care. The Leading Change Toolkit includes two frameworks for implementing and sustaining best practices: the knowledge-to-action framework and the social movement action framework.
It is essential that this toolkit is relevant, practical and easy to use. That's why we are seeking your feedback so we can build the best toolkit for users like you. Your suggestions will help inform the design and navigation for the final version, which will be unveiled on June 25 during RNAO's Annual General Meeting.
To register as a stakeholder to review the toolkit, please register online by Friday, April 23. The web pages will be ready for stakeholder review for the time period of April 14-28, 2021. You will have until Wednesday, April 28 to complete the review. If you have any questions, please feel free to contact Oliwia Klej, project co-ordinator: oklej@RNAO.ca.