Become a member of the Indigenous Nurses and Allies Interest Group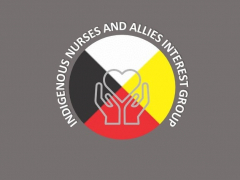 RNAO is happy to announce its newest interest group called the Indigenous Nurses and Allies Interest Group (INAIG).
INAIG envisions more Indigenous representation and education in nursing and health-care settings to create safer and more inclusive and accessible spaces for members of Indigenous populations.
Its mission is to advocate for nursing practice that follows the Truth and Reconciliation calls to action, foster environments free of racism and anti-Indigenous discrimination and that promote culturally safe health care. For further information, please go to their website.
Join for a free membership until Oct. 31, 2021. When you join, you will be eligible to win one of five RNAO uniforms ($50 value) or a copy of the association's Transforming Nursing Through Knowledge ($99 value). For more information, please see contest rules.
RNAO's board of directors also approved a new interest group called Black Nurses Leading Change (working title). Stay tuned for details.