Attention RNAO NPs: NP Insider webinar on July 15 and NP LTC Council webinar on July 22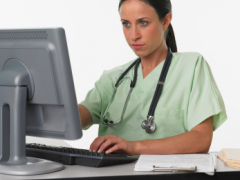 RNAO's Nurse Practitioner Interest Group (NPIG) is pleased to invite you to two events dedicated to NPs.
On July 15 from 4:30-5:30 p.m. ET, participants can join the group for its NP Insider webinar to learn about medical assistance in dying (MAiD) and the regulatory and legal implications for NPs. It features three NP experts in the topic area including Don Versluis, an NP who developed an interest in MAiD and is a faculty member at the University of Victoria; Heather Whitworth, NP and clinical manager at Emmanuel House Hospice, specializing in end-of-life care for vulnerable/marginalized persons; and Sally Baerg, NP and current chair of NPIG.
On July 22 from noon to 1 p.m., NPIG will host its NP LTC Council webinar, which will focus on the Serious Illness Conversation Program. The program is for individuals with palliative care needs who have discussions with their health-care team about their care.
Registration details to come in NPIG email communications.
Please stay tuned for future NP Insider webinars. To become a member of NPIG, please contact a member representative at (416) 599-1925 or toll free 1-800-268-7199.