Attention NPs: Have you registered for the Palliative Care Facilitated Access program?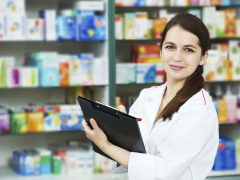 Ontario NPs with expertise in palliative and end-of-life care can apply for the Palliative Care Facilitated Access (PCFA) program. The program allows eligible NPs to independently prescribe high-strength, long-acting opioids for those receiving palliative care.
Through this initiative, those in need of palliative and end-of-life care will have better access to care and will have better ability to cope with the symptoms, pain and physical stress of a terminal diagnosis.
NPs in Ontario are eligible to register for the PCFA prescriber list if they meet certain criteria. The MOHLTC Ontario Public Drugs Program outlines the eligibility criteria for NPs.
Eligible NPs who wish to register as PCFA prescribers can do so now through RNAO at myRNAO.ca/PCFA
If you are already registered as a PCFA prescriber through RNAO, you can submit your renewal at myRNAO.ca/PCFA-renewal
NPs must resubmit information annually to demonstrate their continued compliance with the eligibility requirements in order to maintain their PCFA NP prescriber registration.
For more information about the NP PCFA prescriber list, please email PCFA@RNAO.ca.